Hi,
I'm very close to finishing my long awaited Bootcamp 2.0 Body Transformation Program. I have been working on this for over a year, but I am finally wrapping it up. I will be releasing it in late September.
This program is modeled after my original Kickbutt Bootcamp and updated for the 2020s. It is entirely focused on weight loss, core strength and increased energy. It will include a complete PDF Workout Download, exercise videos and  6 email lessons for Mindset Training. It will be a complete brain dump of everything I know about fitness training.
HOWEVER, I need your help. Before I finalize everything and launch the program, I want to make sure I have covered everything. That is where you come in.
Please take a few minutes to answer this super-short survey- there is really only one thing I want to ask you…
What are your top two questions about Fitness, Workouts or Training that I absolutely need to answer in this program?
Workout Survey
Can you help me out by answering a few quick questions?
You can sign up for my free Kickbutt Bootcamp 1.0 below or if you have been one of the first to test my Kickbutt Bootcamp 1.0 Please leave me feedback and questions below…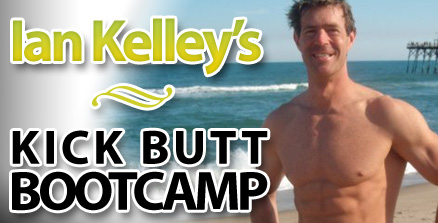 6 Week Kickbutt Bootcamp
Get my original Kickbutt Camp Workout Download updated for the 2020s!
What do you get?
The original Kickbutt Dumbbell Workout Download, 7 different Fitness Motivation lessons with Mindset Training and complete exercise video tutorials delivered to your inbox.
What's the cost?
It will only cost you your email or you can use FB messenger. No catch, really. I only ask that you give me a short video testimonial after you finish it if you'd like to receive 50% off Kickbutt Bootcamp 2.
 There's no credit card required and you can download and keep the PDF Workout and videos. You can sign up to receive by email or scroll down to enroll in Facebook Messenger.
SIGN UP HERE FOR MY KICKBUTT BOOTCAMP BY EMAIL:
[mepr-membership-registration-form id="2986″]
 Please check your inbox, you will need to confirm your email address to take the course.
SIGN UP FOR MY KICKBUTT BOOTCAMP IN FACEBOOK MESSENGER: