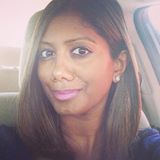 My name is Jessica and I was living in Playa for the past 2 months.  I'm writing to give you some positive feedback for Ian Kelley. I was fortunate enough to have him as my personal trainer for the past 2 months and he did such an amazing job that I asked him to give me you email so that I could personally let you know how happy I've been with all the personal training/classes.
As you already know, Ian is very professional and takes his job seriously. I found this to be very true. He knows an inordinate amount of useful information when it comes to weight lifting, cardio, personal fitness, nutrition, adopting healthy habits, etc. He has an infectious positive attitude and is extremely motivating. In the past 2 months, I've built muscle and toned up a lot and I owe so much of that to Ian.
In addition, I attended several classes that Ian taught. I found them to be fun, motivating, and challenging. Ian tailors his classes to individual needs and makes sure that everyone is getting a great workout, regardless of fitness level and that makes all the difference in the world in terms of enjoying the class.
I wholeheartedly recommend Ian and your team is very lucky to have him!
My only complaint is that now that I've returned home, I need to find a new personal trainer! Jess Briar. Works at Google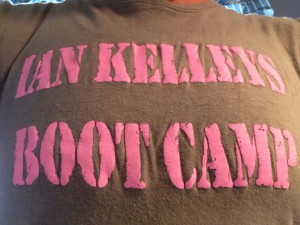 But Seriously Ian, I am so bummed that you will be leaving soon for Mexico! Happy for you yes, but bummed for all of us in the class as we will greatly miss you! Please do keep in touch with us and once in a while send a "Let's Get Serious" message or "There's a break coming right up!". You've changed so many of our lives for the good, giving us routines that are challenging but also a room filled with great positive energy and camaraderie, and even some fun thrown in there. Your energy and enthusiasm for good health and getting in shape is infectious as those around you want what you have….a zest for life, a true energy and positive spirit! Thanks for being such a blessing personally in my life over the last 2 and a half plus years. I was so fortunate to have found found your class(you)! I have raved about you to everyone I know. telling them just how much you've given to your classes/clients/students! We have all benefited from such excellence. You're a great guy with such a giving heart, wanting to help and change those lives around you- to live healthy, happy and energy filled, in-shape lives! Thank you for that.
Really, if you look at the the individuals in our tuesday/thursday class(I know because these are the two that I go to), I see how much more confident people are and how they smile more- feeling good about themselves. I know for me I've never had the upper body strength as I'm a runner and only my legs/thighs have been strong in the years past. Because of your bootcamp, I was able to run the marathon this past summer stronger than ever. My upper body has definition and muscles that I never knew really existed! Ha Ha Ha It feels great! My dad always taught me growing up that it's very important to thank the people in your life and remember those that have helped influence your life in a positive manner! You're dedication, commitment and love for what you do is evident! Have a wonderful day!
Best,
Susan M. Brodeur Oct. 24, 2012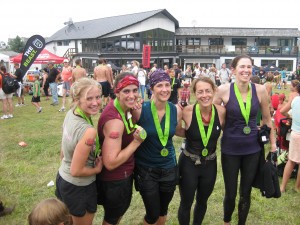 All of us have trained with Ian at Kick Butt Boot Camp and combined we
have lost over 100 pounds! None of us have ever done anything like
the Spartan Beast, but with Ian's Boot Camp, we were well prepared to
tackle every challenge. Ian Kelley's Kick Butt Boot Camp offers a
community of friends that show up consistently, modifications to move
you from beginner to more advanced exercises and variety in exercises
that Ian designs to improve strength, balance and cardio endurance.The
nutrition talks, optional weight checks and goal setting discussions
really work to help you meet your fitness goals. Ian's training has
changed our lives, isn't it time to change yours? Sign up today!!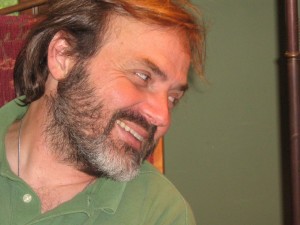 I started the Boot Camp because I was over 50 and feeling sluggish. In three months, I lost almost 15 pounds. I haven't kept them all off, but I have witnessed others in boot camp classes sticking to Ian's plan, and they lose those tough pounds. We definitely burn 1000 calories in each class, and we do it because he's a great model and because we're around other nice people. I know that I can't work this hard when I'm on my own in the gym. We're not bodybuilders – we're teachers, professionals from offices, stay-at-home moms/dads, employees from Fletcher-Allen and SymQuest, and many others. The class has grown from six or seven to (sometimes) 30 people, depending on the time of year. He handles whatever number shows up with skill and grace.  While we're encouraged to stay with Ian's challenging pace, we're comfortable making modifications that he suggests and doing our very best. I have a history of lower back pain, and I knew that strengthening the core was important for my lower back. I've had fewer issues with my back since starting Ian's camp, and I led my Vermont Senior League baseball team in total bases and extra base hits last summer. My wife noticed changes, and now we make it a "date" to attend Ian's bootcamp together on Monday and Wednesday nights. I have a great deal of respect for Ian, and I admire that he changes lives. He's a bit forgetful, so don't take it personally if he doesn't know your name right away. He definitely cares about each and every member, is knowledgeable, and offers a challenging routine. Andre Lachance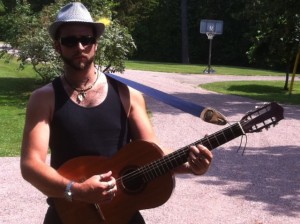 I really like your class man ! Its a great way to change up my routine. And it saves me from having to figure out how to do so ! I always feel real good after I leave your class !!
Thanks ,
Jeremy Hobart
I lost 10 lbs during Ian's 6-week Kick Butt Boot Camp!  It is WORTH your time, money and sweat!  Ian is not only funny and full of energy, but he is extremely knowledgeable about fitness and nutrition.  He designed a work out routine that consisted of several short circuits that incorporated strength and cardio, so every class felt like a total body workout and was never boring.  Although skeptical of my meal plan and recommended daily calorie intake at first, I diligently followed what Ian put together for me based on my height, weight and activity level.  Even with a cheat day that had no restrictions I was amazed and shocked to see the results on the scale.  I had been trying to lose the last 10 lbs for years, but as many of you know, those last 10 can be the hardest to lose.  Ian's boot camp and meal plan was the perfect combination to get me through that plateau.  Ian's Kick Butt Boot Camp is WORTH it!  So be fierce and give it a try!  Jaimie Rainville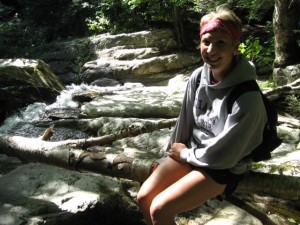 For years I had tried to find a fitness class that was both seriously challenging and tons of fun. I was delighted when I finally discovered Ian Kelley's Kick Butt Boot Camp! Ian's class presents a demanding mix of strength training and cardiovascular exercise that really pushes the participants to their max. Plus, the energy and positivity of the class are contagious, causing the workout to fly by! Additionally, Ian is very knowledgeable and has a talent for fielding questions of all types from his students. I would definitely recommend this class!
Autumn Audet
My two cents: 'Addictive! A great work out, I feel wiped out after every session (in a good way!) It is like a personal training session for the price of a group fitness class, the results are the same!'
Thanks
MK
I have had the distinct pleasure of working with Ian, as both a personal training client and as a Kick Butt boot camp participant. Due to a series of injuries, I had essentially given up on exercise and fitness even though I had enjoyed being active for the majority of my life. Ian helped me to find a new passion to recapture my dream of a more active lifestyle and he helped motivate me to envision my comeback to make it a reality. Ian combined his perpetual upbeat and positive demeanor, a deep understanding of fitness and nutrition, a healthy dose of psychology, and a wealth of available exercises to create challenging, interesting, and highly effective training sessions for me. My life has been nothing short of transformational. Despite the challenges of life, family, and work, I keep coming back for more. Even after the longest day, I look forward to working out with Ian or going to boot camp to take in a bit of his infectious energy. In addition to the loss of pounds (15 at last count), better conditioning, and vastly improved strength, I just feel better knowing I'm doing something I never thought I could do again. I feel most fortunate that I have had the opportunity to work with Ian and would recommend him without reservation for anyone interested in embarking on a comeback, starting a fitness program for the very first time, or taking their fitness to a completely new level. Ian is the guy to get you there.
Brian Culver
Ironcore Bootcamp Video
The perpetrator of this video exercise routine is Ian Kelley of Vermont. Kelley is an extreme achiever in the field of competitive bodybuilding and is the author of two books, one of which (The Secret Organic Diet) is in the library's collection. Ironcore Bootcamp ain't no aerobics routine. It's a series of challenging exercises in three or more circuits going from little jacks to the deadly Spiderman push-ups. Some of this stuff seems impossible but it can be done.  The price you will pay, from switching up your regular exercise routine, or for finally getting up off the couch, will be a toned body, more energy, and a great chance to hang out, virtually, with Ian Kelley. This DVD provides clear instructions for each exercise you challenging exercise circuits are performed without weights of modifications which makes it hard for all levels of physical endurance you in a difficult moves have lasting value by giving each person a goal to work towards Ian's. instruction technique is relaxed and unpretentious, at the same time pulling the most out of  people. if the gym is not an option for you during the winter months check out this IronCore DVD for inspiration, physical exercise and an introduction Ian Kelley's style.
Judith Janone
"Ian Kelley's Ironcore Boot Camp DVD will give you an excellent workout and help you reach your fitness goals. I have lost 25 pounds doing Ian's Boot Camp and have witnessed many other Boot Camp participants have similar results. In the Iron Core workout, Ian shares various modifications to meet you at your current fitness level and will motivate you to work toward the more challenging aspects included in this total body workout. I highly recommend this workout for anyone who is serious about meeting their fitness goals." – Melissa Culver
Fletcher Free Library Newsletter says "Reading this engaging book over the holidays when treats were abundant, I came across a pertinent analogy: fat loss compared to the practice of Buddhism. For instance, if the disciple leans too far to asceticism he risks starving to death; too far in the other direction is over indulgence; the key is to find a balance in the middle. Ian Kelley's most recent book strives to reveal the middle way to fat loss. Ian is a certified personal trainer, health advocate and award winning bodybuilder who works in the Burlington (VT) area as a chef. This, his second book, available on Amazon.com (and his website), is a hard hitting and valuable approach to people seeking to change their lives by delving into the mental/psychological aspects of fat loss and re-examining the mainstream food industry. Ian offers recipes like Real Shepard's Pie and Turkey Dinner Made Healthy, but perhaps more valuable are the revelations of mainstream media, government and the healthcare industry which do not appear to be on the side of healthy, lasting fatloss. In example after example, Ian discusses why an educated consumer is a healthy consumer. The mainstream food industries look at their bottom line when it comes to food production and presentation in America. Food items such as bagels, granola, and sugar substitutes are marketed as being healthy but are generally not, says Kelley. Healthy food can be found in health food stores where the consumer will pay more, but the average American spends more on his car than on groceries that could define a healthy lifestyle. Coconut oil, chia seeds and cinnamon sprinkled on cereal and salads may seem out there, but as Ian says, reconfiguring ones' relationship with food to maintain a balanced diet, will truly result in fat loss."
– Secret Organic Diet Reviewed by Judith Janone FFL Cataloging Department December 2010
" I lost 16 pounds and dropped 4 pants sizes, 14 to 8. I feel way more energetic and healthy. Working out with Ian's been a blast!" Wynter Snow 10-16-10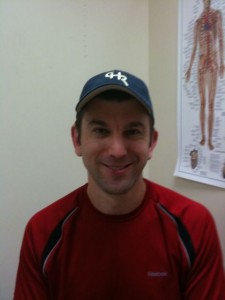 My name is John Lanzetta and I have worked with Ian for a total of 24 sessions.  First and foremost, working out with Ian has been a life changing experience.  Prior to training with Ian, I had been dealing with recurring injuries in my shoulders and knees for over fifteen years.  This severely limited my training and I had given up on being able to do any major lifting exercises.  Amazingly, after only twelve sessions, I was doing squats, dead lifts, bench press, pull-ups and dips without any issues.  In addition, my body fat decreased from 19.5% to 12% while maintaining my body weight by following his training and nutritional advice.  If you are interested in improving your health, I would highly recommend training with Ian without reservation.  He is extremely professional and will make your training experience an enjoyable one.
"If I may say, I appreciate very much your class and the time you put into it.
I love to hear the laughter of the younger exercisers.  It is all so much fun.  I appreciate your encouragement to be in the class in the first place also."
Judith Janone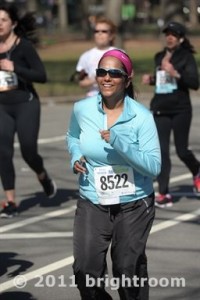 Subha Luck 2011. In April, I ran my first half marathon and having Ian Kelley as my trainer was a big part of my success.   I have been training with Ian for over 2 years and have benefited both in strength and cardio from his workouts.  He put together a strength training program specifically for running, which helped me improve my speed and kept me injury free.  Along with Ian's personal training sessions, I attend his boot camp once a week.  The combination of Ian's boot camp workouts and my personal training sessions allowed me to beat my personal goal for completing my first half marathon by 12 minutes!  Working with Ian has given me confidence regarding my athletic abilities.  Thank you Ian!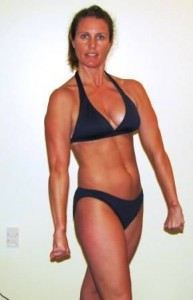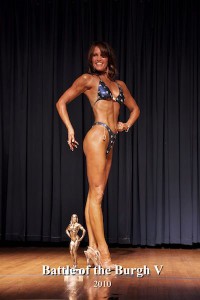 Before and AfterI started training with Ian Kelley for one purpose to gain muscle definition in my legs back in November of 2009. I really didn't know about the nutritional end of training and really didn't have any particular goals at the time I signed up for personal training with Ian. Once a week I met with Ian to train legs, but those sessions turned into something else, a nutritional lesson, fun times, hard times and most important a goal, to compete in a Figure Competition in May of 2010.
Ian suggested I hire a personal trainer for this endeavor ( a woman) mainly cause of the required posing, I did.
Between Ian and my other Personal Trainer I reshaped my body in 5 months and competed in my first Figure Competition.
Ian and I continued to work out together partnering with my other personal trainer, we went through my 5 month transformation, starting at 132lbs 23% Body Fat January 1st 2010.
There were many times I came in to train with Ian, physically and mentally wiped out, and Ian dragged me out of the dumps, re energized my goal on those dark days. I really don't think I would have made it through if it wasn't for Ian making training hard, yet fun, laughs and full of interesting nutritional tidbits that I live by now. I stepped on stage at 118Lbs, 12% Body Fat.
The pictures speak for themselves, hard work, consistency for life and it can happen.
Ian can map out your goal, work out plan and most important the nutritional part for any shape or size.
It's very clear Ian is genuinely passionate about Nutrition and training by the way he just freely gives you info and hand outs, direct you to internet sites, always looking for fresh new ideas for his Bootcamps. Truly this is a trademark of someone that genuinely cares and wants to see you succeed. P.L.


---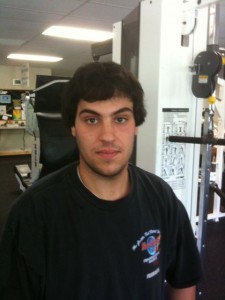 "I lost 50 pounds in 3 months since I started training with Ian three days a week!"
– Ken Myers 5-27-10
---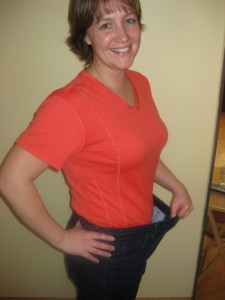 In just five weeks, I have dropped from a size 14 to my pre-pregnancy size 10 pants. Ian Kelley's Kick Butt Boot Camp and nutrition advice really works! I was hesitant to join the boot camp, as I prefer to do aerobic or yoga type exercise, but these activities were not helping me meet my weight loss goals. I really enjoy the combination of strength training and cardio that Ian has put together for his Boot Camp. Ian also offers a short nutrition talk following the class, and I have made some changes in my diet that are reasonable and work for my family, and busy life style (for example, I've added more fruit and vegetables and use nuts and dried fruit as snacks instead of packaged granola bars and other convenience foods).
I recently added one day a week of personal training with Ian. He has helped me set up a strength training program tailored to my goals and exercise preferences. Ian is a skilled fitness trainer, and I appreciate his ability to work with me at my current fitness level, while also motivating me to push myself to the next level.
I always thought I would work with a female trainer, but it's been very comfortable working with Ian. I feel thankful to have his training expertise, nutrition advice and his continuous enthusiasm for our work together. I highly recommend Ian Kelley as a fitness trainer and Kick Butt Boot Camp instructor.
– Mellissa Culver
---
As the mother of two small peanuts I simply don't have time to work out on a daily basis. Ian's boot camp enables me to get a full body workout in just 3 hours a week. And he manages to strike a nice balance between a workout that it both intensive and supportive and easily adapted to a wide range of fitness levels.
Thanks so much for kicking our butts! You helped us shed almost 30 pounds! Looking forward to more burpees this fall.
– Alexis dePlanque and Yves Dubief
---
I would recommend Ian's Boot Camp to other people, it has improved my endurance and stamina in just a couple weeks. My clothes are fitting better and my belt is down two loops!
– Dave Boland
---
Dear Ian, We wanted to show our deep appreciation for leading us through two sessions of boot camp. You have helped us achieve our goals and adopt a healthier way of eating. We are feeling really good inside and out. I have always considered myself to be reasonably fit and a healthy eater. Well, boot camp took both of these things to a whole new level. We are both feeling really good about our bodies and are happy and healthy. That is the greatest gift of all. Thank you so much.
– Katie and Colin Branon
---
I joined Ian Kelley's Kick Butt Boot Camp in Williston. In just 8 weeks I lost 24 pounds, I could feel my core muscles getting stronger, my body started slimming from my arms, to my stomach, to my legs. I have been focusing more on cardio, this class combines cardio with strength training which is what my muscles needed. At the end of each class Ian gives a little talk on nutrition which I adopted several of his suggestions. I highly recommend Ian Kelley's Kick Butt Boot Camp class.
– Connie Barrett June 2, 2010
---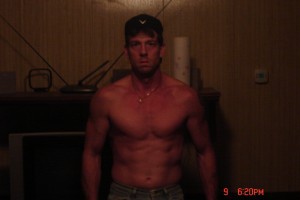 My name is Shannon and i am 39 years old.Considered myself to be in shape,But every time i looked in the mirror I felt and looked too skinny.  Thanks to Ian Kelley`s book, I have gained over 15LBS of solid muscle mass in only 2 months. Worked out for years but could not increase my muscle mass. I am what you would call a hard gainer. Thanks to Ians book, I have found the perfect balance between working out and proper nutrition. My energy level is what I had when i was 18 years old and I feel great. Would most definately recommend this book to anyone that has problems with their energy level and/or with weight gain or loss of weight. I can't believe how easy it was to change my bad eating habits and non productive workout habits to achieve my goals in less than 2 months. Ian's book is easy to read and well thought out. The books gives great advice on how to cook foods that taste great without the harmful additives that slowly poison our body. I can't wait to see the results I will be able to acomplish in the next 2 months. Thanks Ian!
– Shannon Young
---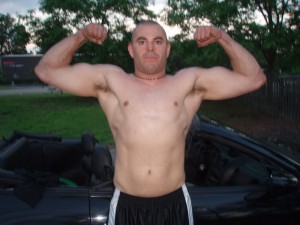 The organic body was a great read. It taught me so much about nutrition. I had been working out and dieting for about a year. My gains were small and with supplements taken in abundance, I would see good gains come and go along with my money. I had always kept a very strict diet and when I met with Ian for the first time I thought I had a tight diet. After meeting with Ian and reading his book, it opened my eyes wide open to the food industry. I didn't feel the same way when I left. I had gotten my body fat down to 10 percent but never able to go any lower. I have been continuing using the dieting tips and nutrition tips Ian taught in both his book and 1 on 1. I am now down to 8 percent. My whole outlook on nutrients has changed and for the better, this stuff works. I have real results now. Believe me I was so brainwashed by Muscle Mags. that I was scared to death to give up my whey protein. I thought I would lose everything and instead it was just the opposite. I have a long ways to go, but I feel more in control of my gains. I feel better and it's all natural. In the past when I thought organic I would think of some hippie at woodstock with dreadlocks. Well bodybuilding is about being healthy to your body and having it run on all cylinders by putting in it, what god gave you not by what man created.
Having Ian as a trainer has been great. He put the intensity into my work outs. I always thought intensity was making a mean face and screaming at the weights and I learned real intensity comes for hard work. The work out programs I have done are top notch with top notch results. I myself am on a fitness staff and heading towards my ACSM certification and believe the information I learned about nutrition and working out with intensity with be the staple of the personal trainer I will become. I will carry the information passed down by Ian to me on with me though the journey on the way to the top of the fitness mountain.
– Travis Gervais
---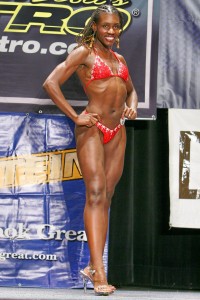 Balanced, wholesome, practical, sound, usable advice. Too many adjectives? I can't help it. These are the words that come to mind each time I read Ian Kelley's book, The Organic Body.
I've been searching for a long time – looking for ideas that are simple enough to use daily, and solid enough to transform my physique. As a figure competitor, this process can be trying. There are so many texts and philosophies out there that are a contradiction to being natural, and whole. The moment I opened Kelley's book, I felt relief, ease and comfort.
Kelley's tips are kind and good to the human body. The moment I opened his book and started reading, I immediately found a sense of ease. I realized that – yes – I can be true to my natural self and live wholesomely. I felt ease when I began to apply the lifestyle to my body.
The Organic Body is in my hands everyday! When I cook, this book is lying open on my kitchen counter to the Recipes/Cooking Strategies section. My spices are in hand and I enjoy making his healthy, delicious meals. I also use his book to map out and plan workouts for the week, and am able to shop for groceries in intimidating health food and regular grocery stores with an informed and balanced knowledge and ease.
Kelley's advice is practical, down to earth and immediately usable. He doesn't talk down to his readers, and informs them as a friend in a relaxed, easy manner. I finally found a health book that didn't make me feel small – rather whole. The Organic Body is balanced, sound and usable! I am so relieved to be able to ease my physique happily into a natural, wholesome body of work with the gracious guidance of Kelley's Organic Body. Try it! It's a treat that has enriched and nourished me – body and soul.- Andrena M.
---
When I first met Ian, I considered him just another guy in the gym that enjoyed weight training and someone who was in decent shape. We trained together occasionally and I noticed him make some gains, but nothing extraordinary. It wasn't until a few years later, around the time when Ian really turned his attention toward organic foods and whole food supplements that I noticed some significant changes in his physique and state of mind. His proportion of lean muscle mass, vascularity, and muscle definition noticeably improved, plus his training focus seemed to be at higher level. Since then, that focus has propelled Ian into the world of natural bodybuilding and allowed him to excel in it, including bringing him the highest accolade in the sport, an overall title.
– Personal friend, Justin Moore
---
You are welcome to use my comments as a testimonial. I can't believe I finally got down to 130 pounds, 129 as of this morning. Before I had to starve myself to reach this weight. At my worst I was 141 pounds and I was very unhappy. I started using Weight Watchers online 2 years ago, it helped me get down to about 132-135, but I had a hard time maintaining because I would get too hungry. Now I feel great and I'm not hungry. I still use the Weight Watchers but I'm more particular about what I eat then how much. My friends say I look healthy and my clothes are all looser. Bill loves the flavor of the coconut oil when I cook with it. I am also drinking less wine; I don't seem to crave it. I've also noticed I have less bad breath.My friend may think I'm nuts but I'm enjoying my new "health hobby".
– Phoebe K.
---
5 months with Ian Kelley helped Joe drop 40 lbs!!!

"My name is Joe and I have been working with Ian Kelley for about 5 months. We set a goal when we started off to los 40 lbs. I started out at 260 lbs. Now 5 months later I have achieved that goal. I have been training 4 to 5 days a week with weights and also doing cardio and sauna. I feel better now than I ever imagined. I have been eating Ian's diet this whole time on top of training. I eat 5-7 small meals a day. I never would have thought you would have to eat so much to lose weight. I am not calorie limited (on the diet) I can eat as much as I want of the allowed foods. I have not been doing it perfectly but I try and stick to it. The results have been amazing! I feel better about myself and am so much stronger. I also take Ian's recommended natural supplements. The combination of all this has been constant weight loss!"
– Joe Masi
---