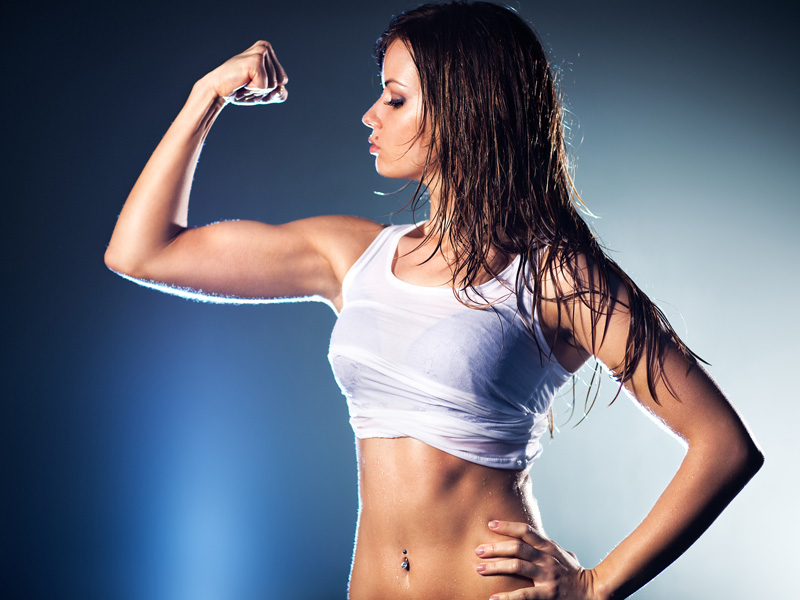 Playa Del Carmen Gyms
The 2 top Playa Del Carmen gyms are Evolve Fitness Gym on calle 24 between 5th and 10th ave. and the gym on 1st ave. between Constituyentes and calle 16 norte. They are both conveniently located in the center of town near the beach, air-conditioned and have all the amenities you would expect in a good gym. There are a few other cheaper, smaller, crappier gyms without air-conditioning, far from the center of town that I would not recommend so will not bother mentioning.
These 2 super playa del carmen gyms have very similar pricing at around $12. usd for a day pass and monthly membership from around $50.-70. usd. So which is the best gym in Playa Del Carmen? I work at both gyms and can offer you a good unbiased opinion of the features and benefits of both and let you decide.
First of all. yes I know the monthly membership price of both gyms might be a little more than you are used to if you are from the United States. But people please, $12. a day is really not bad and both gyms currently offer a 9 or 10 visit pass that can be used by 2 or more people for an even lower rate. You also have to understand that being a beach vacation town with a mostly transient customer base these guys really can not offer the free passes and cut rate memberships you might be used to from Planet Fitness or local gyms back in the States. If price is really important to you Evolve Fitness is the winner with a slightly lower prices on their passes and package memberships. They also offer an option to freeze your long term membership if you live part time in Playa. Pretty Decent.
The Gym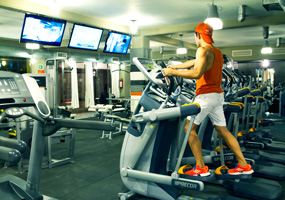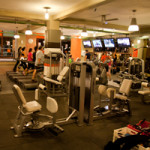 The gym has a clean, swanky, modern look and nice color scheme. It also has the newest, very nice tread mills, spin bikes and overall really good, well-maintained equipment in excellent condition. They even have 3 new Woodway Curve Treadmills that are pretty slick. If you are all about the equipment and machines the gym is the clear winner. And although both Evolve and the gym have a great amount of group fitness classes the gym of Playa Del Carmen also has a new special studio dedicated to yoga and pilates and yoga has always been big there.
The Bad. Although they recently expanded and are quite big now, the gym still feels very small and crowded because they have tried to pack to much equipment and machines into their available space. If you are going to try to do any kind of barbell workout or functional training you will find it very complicated  and challenging with the minimal floor space. They also have a lot of good equipment for crossfit and functional training workouts but you would not know it because it is mostly kept tucked away in the closet of  the group fit studio. If you are into yoga, cardio machines and solo workouts on machines the gym is awesome.
Evolve Fitness Gym Playa Del Carmen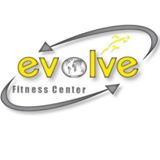 Evolve Fitness has a friendly staff and is a local favorite. Their big, open gym floor leaves plenty of space for everyone. You will find a beautiful pilates reformer studio on the first floor, a multitude of group fitness classes, spinning and even pole dancing classes. They have even recently added a child playspace area!
As a personal trainer I find it to be much easier and better to train clients at Evolve because of the big, spacious, well thought out functional fitness area and bigger open free weight area. There is a lot more personal trainers to choose from at Evolve so if you are looking for a trainer you are certain to easily find the right fit. If you are into Crossfit workouts, Barbells, Functional Training, gymnastics or Personal Training Evolve Fitness is the clear winner. They also have some very interesting and unique pieces of equipment like the Quad Mill and Jacobs Ladder.
The Bad. Some of the equipment is a little older and well worn from use but I would not be surprised if things were upgraded soon. The main gym area is also a little dark for me but I think many people like it that way. The overall vibe is more gritty and hardcore which for me is just fine.
Updated July 7, 2016- Evolve on 5th Avenue repainted the ceiling and walls white and yellow the gym is much is much lighter and has a better ambiance. They also now have a location in Tulum. Check out there new website here: www.evolvefitness.com.mx
So there you have it. The good, bad and ugly on Playa Del Carmen's best gyms. I even know people who keep memberships at both because they like what they both have to offer. So which one is better? It would be like asking if oranges are better than apples. I like both.
https://www.iankelleypersonaltrainer.com/wp-content/uploads/2015/11/img-45.jpg
600
800
automated
https://www.iankelleypersonaltrainer.com/wp-content/uploads/2018/10/IAN-KELLEY-_-PNG_-_TRANSPARENT-BACKGROUND_-_BLUE-300x90.png
automated
2013-01-14 20:25:47
2016-10-23 11:18:10
Playa Del Carmen Gyms